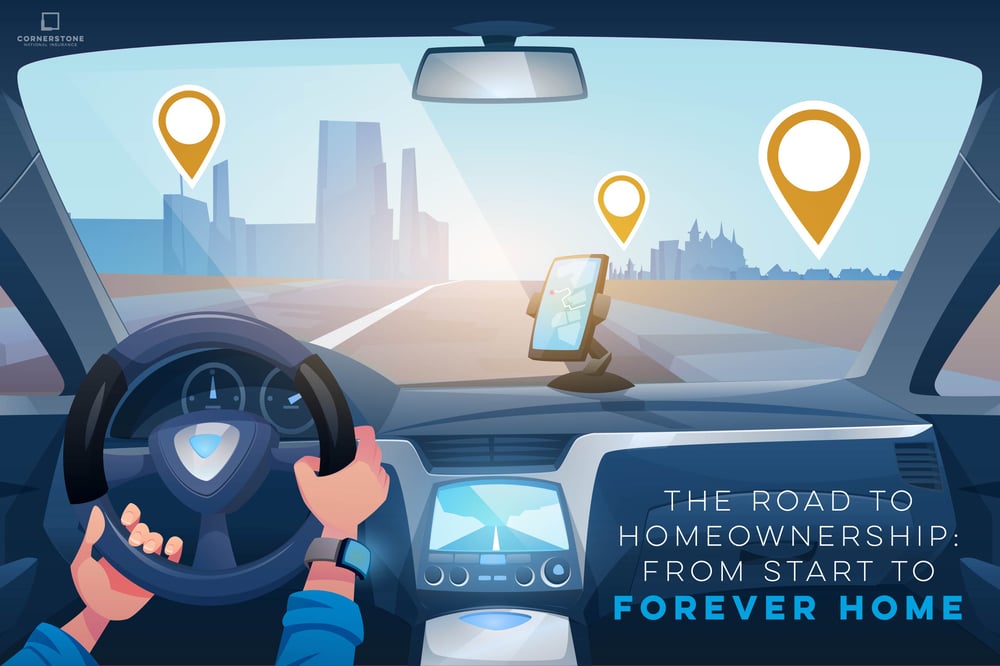 It's the American Dream: Buying a home, putting down roots in a place you love, and building long-term equity to be proud of. Luckily for today's American Dreamers, choosing to take the home-buying path is more attainable and affordable than ever before.
In case you missed it, the housing market is booming right now for a couple of reasons. Historically low mortgage interest rates - we're talking below 3% - and increased work flexibility induced by the Pandemic have inevitably steered renters in the direction of homeownership. Do you fall into that category of potential buyers looking to capitalize on today's appealing financing options and making your dream WFH (work-from-home) space a reality at a roomier new property? Then we've got a few tips to help your trip to homeownership go that much smoother.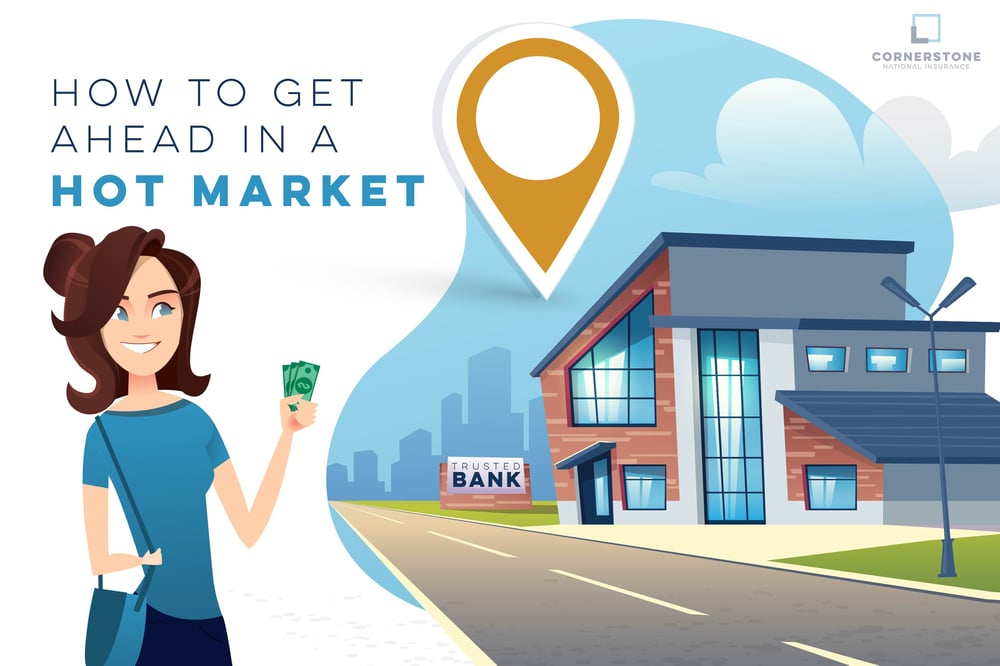 First thing's first: t
ry your best to keep your emotions in check.
Buying a home - or merely thinking about buying a home - can be an extremely emotional process. You've likely spent hours stalking homes for sale on Zillow, rearranging your schedule to accommodate the occasional drive-by viewing, and researching creative financing options that would allow you to purchase a property with next to nothing down. Hey - no judgment here! It's completely normal to get excited about the thought of finally landing your forever home. But, before you get too emotionally invested in a property just listed in such a competitive market, take a minute to reassess how realistically prepared you are to make this kind of significant commitment.
Next, do the necessary prep work.
The key to getting ahead in such a hot market is... you guessed it... being prepared. The sooner you start preparing to buy a house now, the easier it'll be to beat the competition later.
Are you ready?

Take a look at your credit score for free, figure out your debt-to-income ratio, build your savings whenever and wherever possible, and come up with a manageable home purchase budget you'd like to stick to. By doing these things before you proceed to meet with a lender or realtor, you'll save yourself and your team of experts time and unnecessary surprises on the back end of the buying process and appear a more qualified prospect to sellers on the front end.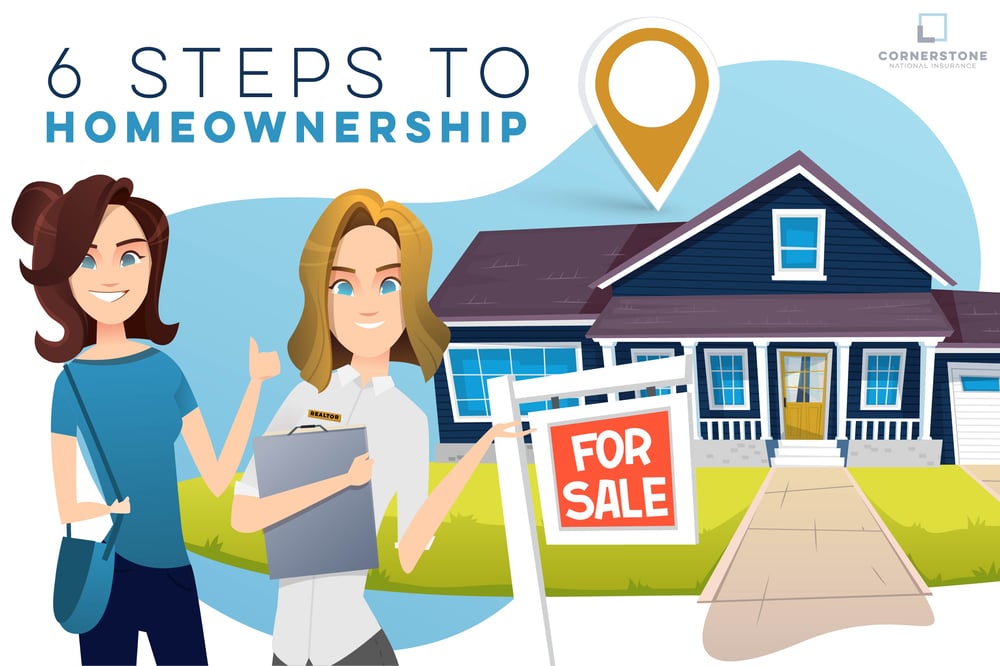 Congrats! You've gone the extra mile to enter the home buying process with a focused, clear state of mind and conquer all the items on your buyer readiness checklist. Now, it's time to get down to the nitty-gritty about what steps lie ahead on the road to homeownership.
Step 1: Finalize Your Financing
Remember our mention of those historically low mortgage interest rates earlier? Well, now's your chance to lock one in for yourself if financing a loan is the best option for your budget. Hop online and research the types of loan programs out there. We'll give you a head start:
U.S. Department of Agriculture (USDA)

- According to

Nerdwallet,

USDA loans are zero-down-payment mortgages for rural and suburban homebuyers. There are both geographic and income limits associated with USDA loans, and they are more geared towards first-time borrowers with low-to-moderate incomes who don't qualify for a traditional mortgage. While this type of loan is backed by the USDA, they don't actually provide you with the home loan. You must still apply and receive your loan from an approved lender.




Federal Housing Administration (FHA)

- According to

Investopedia, FHA loans are federally-backed mortgages designed for low-to-moderate-income borrowers who may have lower than average credit scores. In order to secure the guarantee of the FHA, borrowers that qualify for an FHA loan are also required to purchase Private Mortgage Insurance (PMI), and premium payments are made to the FHA.

PMI isn't permanent, however. As you pay down your mortgage and build equity in your home, you can

get rid of that expense.



Department of Veterans Affairs (VA)

-

According to Veterans United, the VA loan is a $0 down mortgage option available to

Veterans

,

Service Members,

and select

military spouses and does not require PMI

.





Conventional

- According to

Better.com,

a conventional loan is a type of mortgage that does not come with federal government backing—meaning the government does not provide the lender with financial protections in the event that a borrower defaults on their loan. That means conventional loans are an inherently riskier lender investment than their government-backed counterparts. Therefore, they tend to come with more strict requirements if you want to get approved.
Be sure to contact a reputable lender or two to see what loan amount you realistically qualify for. Only proceed to your home search when you have a pre-approval letter from your chosen lender in hand. Most realtors and sellers will only consider pre-approved buyers when it comes time to schedule a showing or write up a contract.
Step 2: Calculate All Additional Costs Involved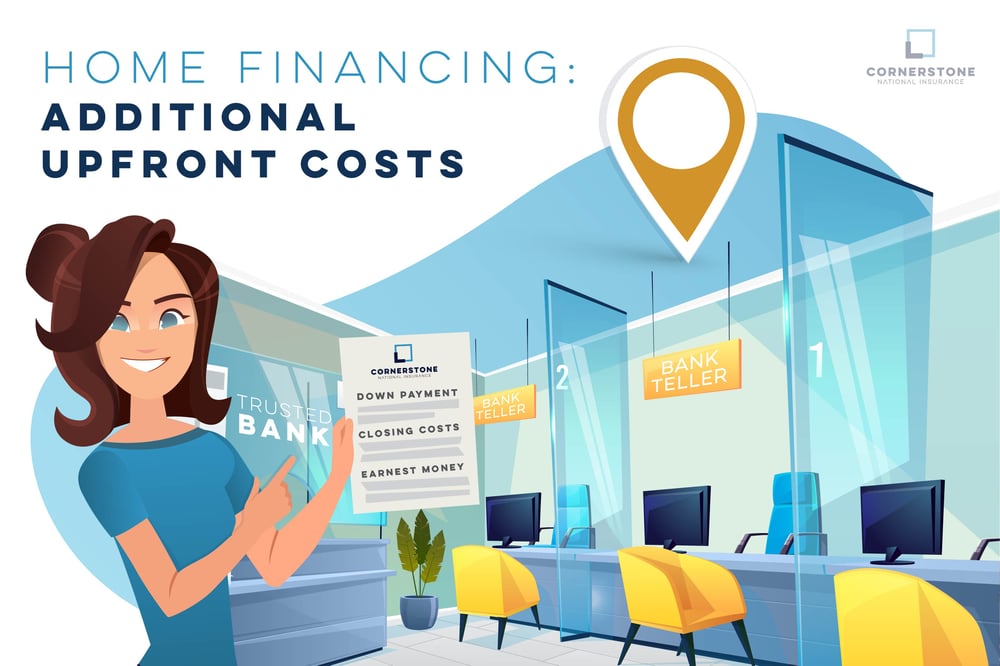 This step goes hand in hand with the financing step above. It's your lender's job to thoroughly cover all the additional upfront costs involved with purchasing a home so you're not blindsided when closing day rolls around. Those expenses you'll need to plan for are:
Down Payment - This cost is the part of the home's purchase price you pay upfront, rather than financing it through a mortgage. So if you're buying a $200,000 home and put 10 percent down ($20,000), you'd receive mortgage financing for $180,000.
Remember, if you end up with a conventional or FHA loan, a down payment is required. The amount of the down payment that's needed is based on the home's price and property type, as well as the loan product. For a conventional loan, exactly how much of a down payment you'll need depends on the lender and loan type — you might put down 5 percent, 10 percent, 20 percent, or more. With an FHA loan, you may be able to put down as little as 3.5 percent. Of course, with a USDA loan, you'll receive 100 percent financing.
Closing Costs - To close on your home loan and finally get the keys to the property, you'll likely need to pay closing costs, which are all of the fees associated with the mortgage. Sometimes, you can negotiate that the seller pays your closing costs, but in case that isn't possible, it's best to move forward with the mindset that you are to pay them. Closing costs account for anywhere from 2 percent to 5 percent of the loan principal and can include:
Application Fee

Appraisal Fee

Credit Check Fee

Origination and/or Underwriting Fees

Title Insurance

Title Search Fee

Transfer Tax (if applicable)
Inspection - As the buyer, you can opt to pay for a home inspection on the property you're purchasing. Some mortgage companies require you to order an inspection, especially if the home you're interested in is older. Inspections - which cost about $400 on average nationally - can uncover important items to be repaired that the appraisal may not detail.
Property Taxes - In most places, your city or county government requires you to pay property taxes on your home for as long as you own it. The good news is that property taxes are typically included in your monthly mortgage payment, though it's separate from the interest and principal. So if you buy a home valued at $100,000, and the tax rate is 2 percent, your annual property tax would be $2,000, paid in $167 increments added to each of your 12 monthly mortgage payments throughout the year.
Insurance - Aside from the potential PMI you'll pay if you go the FHA loan route, putting less than 20 percent down, you'll also have to pay for homeowners insurance. Like your property taxes, this cost can also be roped into your monthly mortgage payment. Then, each year at the renewal date of your policy, your insurance company will receive a payment from your mortgage company (escrow-billed account) for the annual premium owed.
Earnest Money Deposit - If you're ready to make an offer on a home and want to prove to the seller how serious you are about buying their property, there's an easy way to show your commitment: paying earnest money (also known as a good faith deposit). When you and the seller enter into a contract, they'll agree to take the home off the market while the transaction moves through the entire process to closing. If the deal falls through, the seller has to re-list the home and start all over again, which could result in a big financial hit.
Earnest money protects the seller if the buyer backs out. It's typically around 1% - 3% of the sale price and is held in an escrow account until the deal is complete. If all goes smoothly, the earnest money is applied to the buyer's down payment or closing costs. If the deal falls through due to a failed home inspection or any other contingencies listed in the contract, the buyer gets their earnest money back.
Step 3: Choose A Realtor To Represent You
Find a reputable, experienced local realtor who knows the market trends in your area and listens to your needs. It's frowned upon to rely on the seller's agent to provide you with advice and guidance. After all, their job is to advise their client first and foremost, not you. Take to social media and the web for reviews on local realtors and set up meetings with some viable candidates (at least three) to choose the best one for you and your home-buying goals. We recommend using Zillow's Agent Finder tool, which lets you see detailed reviews and star ratings on their deals with past clients.
Also, call it an old-fashioned form of advertising, but it doesn't hurt to drive around and choose the realtor in town with the most "Under Contract/Sold" stickers on their clients' lawn signs. That's kind of a dead giveaway of their ability not only to sell homes but also successfully find the right properties for their more novice house hunters, like you.
Step 4: Begin House Hunting
After you start the house hunting journey, it's important that you don't settle for just anything or what works for right now. But also, be prepared to make a few compromises here and there. Some properties may not have every must-have on your wishlist, but that's okay. Those minor downsides open the door for you to make significant improvements to your home later, which results in more equity. When it comes to finding the perfect home, look for one you can see yourself living in for at least five years. That's typically the rule of thumb for how long someone has to live in a home for the benefits and savings to outweigh the initial costs of buying the property in the first place.
Step 5: Make An Offer
Once you find "The One," act fast. Because inventory is down 30 percent, competition among buyers is higher than ever. As a result, most sellers right now see multiple offers, driving the price up over asking when it's all said and done. So, rely heavily on the guidance of your realtor to steer you through the offer and counter-offer process you're sure to experience. Together, you will determine your offer price, contingencies, and timeline.
In a competitive market like today's, where multiple offers are submitted, contingencies and timelines can actually be the deciding factors. If you're pushing your budget by offering the max amount you're qualified for but still want your offer to stand out to the seller, consider some non-price-related ways to strengthen your proposal. Your agent can talk to the listing agent about what specific items will make your offer more appealing to their seller. It never hurts to submit a personalized letter with your offer. Some sellers are nostalgic about parting with their homes and may value a personal touch over a higher dollar amount. Keep your letter short and sweet but impactful. Explain why you're so interested in the property and how grateful you'd be if given the chance to make a life there.
Step 6: Protect Your New Investment
So your offer was accepted? That's great news! Now, it's time to protect your new investment with Grade-A homeowners insurance coverage from yours truly. If you're one of those "shop-around" insurance customers, keep in mind that the lowest premium doesn't always mean the best coverage or, more importantly, customer service. Luckily, CNI has competitively priced products with *customizable coverage options and top-notch customer service from real-life people who live and work in the Midwest communities we serve. Plus, we offer various unique discounts like our Multi-Policy Discount, Millennial Discount, and Education/Public Safety Discount to keep your premium (and mortgage payment) even lower.
Before you can close on your loan, your mortgage company will request that you provide them with proof of insurance. So, get ahead of the game and contact a local CNI agent today!
*CNI's customizable Homeowner Insurance Product is currently only offered to customers in Oklahoma, Arkansas, and Illinois. Coming soon to Tennessee!