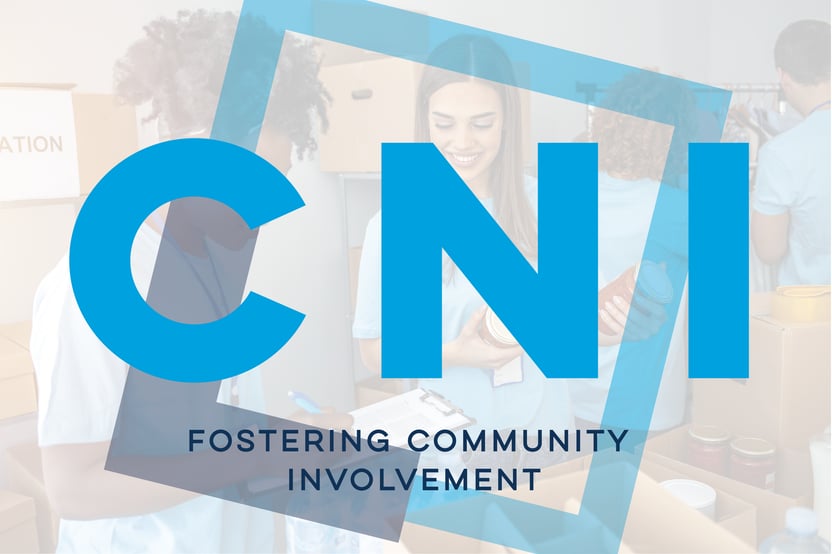 Like clockwork, when this time of year rolls around, the importance of community involvement and giving back takes center stage. But what if the blending of those two concepts could guide our actions all year round? See, the beautiful thing about community betterment is that it's needed - and made possible - every day thanks to generous people willing to volunteer their time and voice to the causes that so desperately need one.

Having grown our company footprint from the charming, charitable community of Columbia, MO, for the past several decades, Cornerstone understands the benefits of taking a hands-on approach to give-back engagements within the places we all love to call home. Entire businesses and people all over the country, like those here in Columbia, have felt the positive energy that radiates and ricochets from one community to the next when you pour a small but impactful portion of your time and energy into a good cause. To us, that ripple effect of good doing is what makes a community strong in both wealth and heart. Communities thrive and flourish long-term when their members are engaged and involved.

So, how can you contribute to the fulfilling pursuit of community involvement? The first step is narrowing in on how you can make a difference. What charitable missions best fit your passion? Let's explore some simple ways to begin your own personal give-back journey in the community you love to call home.
Outreach Opportunities Common To All Communities: Service Options To Consider
Help Your Local Food Pantry -

Most food banks depend heavily on volunteers and donations to maintain an inventory of food for those struggling to get by in the community. Volunteer a couple hours Help cook, serve, clean-up or just visit with some of the patrons.




Engage With The Elderly Population -

Many seniors do not have family or friends close by who can check on them or visit them regularly. This absence of company is where you can help provide the conversation and laughs they enjoy so much. Just imagine how many valuable stories, lessons, and experiences your elders can share with you. When you spend time volunteering with seniors, you'll benefit just as much as they do—and you can learn a lot too!





Check with your local nursing homes, assisted living and hospice centers, or senior centers to see how you can help enrich the lives of your community's aging population. Maybe you can help deliver them a meal or two, or perhaps you could bring them presents this Christmas, take them to appointments, or simply spend a little time doing an activity they love. Your willingness to help them thrive in their golden years will mean the world to them, their loved ones, and your spirit.




Volunteer At An Animal Shelter -

Many local animal shelters or kennels need volunteers to come and play with the animals, take them on walks, clean up after them, or act as a temporary foster home. If you're an animal lover and enjoy showing shelter pets the love they need to stay hopeful of finding a forever home, this opportunity is perfect for you.




Get Your Disaster Relief Certification -

When your community gets struck by a natural disaster or health-concerning outbreak, your area Red Cross or similar nonprofits require all hands on deck to deliver immediate relief for those affected. According to the American Red Cross, Volunteers account for over 90 percent of the Disaster workforce and make it possible to respond to nearly 70,000 disasters every year, most of them home and apartment fires. Disaster volunteers also provide preparedness services and information before disaster strikes and assist those who have experienced a disaster with their recovery.

Find out how you can serve in your community by

searching for current volunteer opportunities.



If this line of volunteer work lines up with your philanthropic goals, consider pursuing disaster training. The American Red Cross provides free disaster training for all volunteers. Training opportunities are both online and in-person, depending on the course. To find out more about these training avenues, please contact

your local Red Cross office.
Pro Tip: Don't forget to routinely check local online community boards or centers for volunteer work. Most towns have their own website or social media pages featuring volunteer opportunities, announcements, events, and meetings that could use your presence. You may also want to explore online platforms like VolunteerMatch or Idealist for

options that fit your specific interests, abilities, and time allotment regarding charity work

.
Local Ties: Community Service Possibilities In Our Hometown, Columbia, MO
For many years, we didn't have an office space that felt like home. Our former CNI headquarters was in an oversized, outdated commercial building on the outskirts of town, leaving our team feeling disconnected from the heart of our Columbia community. Then, a couple of years ago, we relocated to a new office building in the vibrant downtown area of Columbia. The City welcomed us with open arms in our freshly renovated, much cozier office space converted within an old bike repair shop. Since moving day, it's been a fun experience for our staff to frequent the local small businesses and lend our support as a company to the charitable missions fueling our little big town's wholesome spirit. Because of the booming small business sector, numerous philanthropic opportunities, top-notch schools, and other real estate factors, Columbia was named among the "50 Best Places To Live In The US".
There's a long list of causes we support as a company that could potentially use your help, too. Here are three well-known and loved charities in Columbia to consider in your give-back journey.
KVC Missouri
KVC Missouri, formerly Great Circle, is a nonprofit agency that provides a unique spectrum of behavioral health services to inspire hope and healing to children and families facing challenging situations. Their services by need include:
Autism

Behavioral Issues

Crisis Support for Women & Children

Support for Parents & Children Navigating the Foster Care System

Family Support

Learning & Intellectual Challenges

Older Youth

Parenting

Social Interaction Challenges

Trauma
As a community partner, KVC Missouri's broadest aim is to de-stigmatize behavioral health as a best-in-class behavioral health services option for all children, individuals, and families.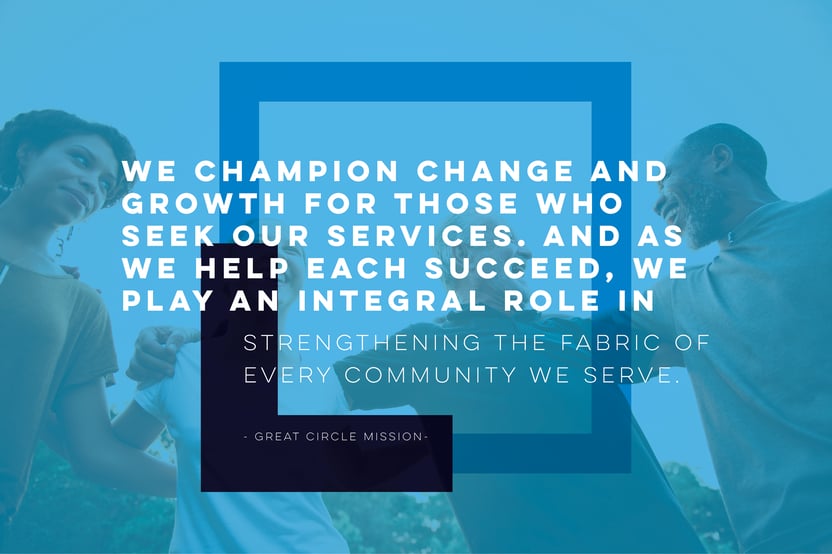 KVC Missouri provides hope to those in difficult circumstances throughout Missouri and beyond with specialized programs and highly trained professionals. With a growing number of campuses, counseling centers, and community-based services, Great Circle's current footprint reaches across Missouri and Eastern Kansas. This thoughtful organization managed to impact the lives of 37,000 individuals, children, and families in 2020.

How to Donate: KVC Missouri relies on generous supporters to champion change and growth in the community. With your help, they can be better prepared for each new challenge, new opportunity, and new circumstance. Your support can empower so many lives. Help keep the Great Circle mission alive with a financial gift, a donation of needed items, or by volunteering or attending a special event. Visit the Donate Page to learn how you can make a difference today.
How to Volunteer: Are you seeking a meaningful way to make a positive impact? Consider becoming a KVC Volunteer and be a beacon of change in your community. By joining our dedicated team, you'll directly influence the lives of thousands of children and families we support. We're continuously on the lookout for volunteers to contribute their time to programs, events, and other enriching experiences!. To learn more about volunteering at, please fill out the form by clicking here.
Ronald McDonald House Charities | Mid-Missouri
Built on the simple idea that nothing else should matter when a family is focused on healing their child – not where they can afford to stay, where they will get their next meal or where they will lay their head at night to rest – the Ronald McDonald House offers a safe haven for families to go during their most challenging days. Because when a child is sick or injured, the love and support of family are critical.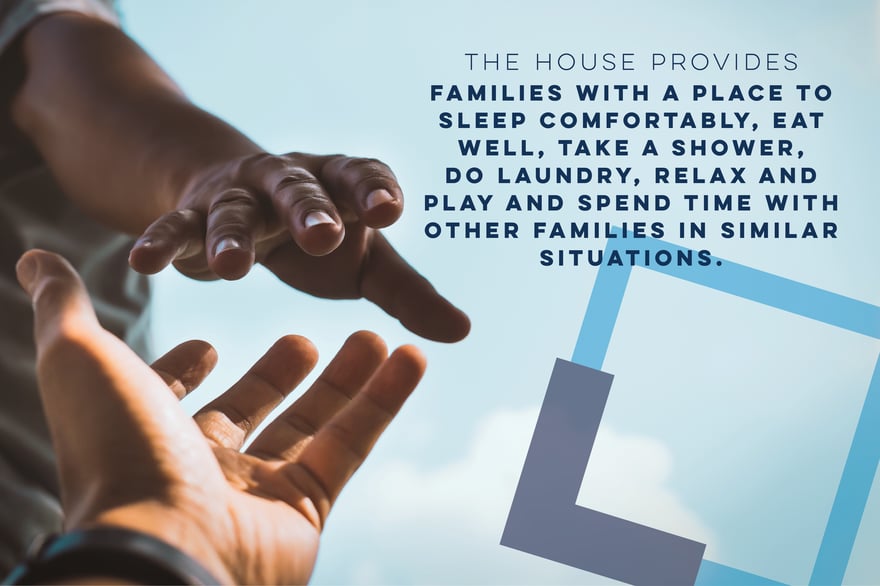 All families are welcome at the Ronald McDonald House, regardless of income, race, religion, nationality, gender, or abilities.
How to Donate: Those wishing to help the Ronald McDonald House Charities can donate in several convenient, cost-friendly ways. You can make a one-time donation or set up an ongoing donation. Donation tier levels are broad to fit every budget, starting as low as $35 and up to $800, where donors could gift a family a free week stay at one of the Houses near their child's treatment provider.
Ronald McDonald House Charities can be found all across the globe, but our area of Columbia, MO houses the Mid-Missouri branch. So, if you'd like to keep your giveback journey localized to this tight-knit community, that's certainly possible. Of course, you can stretch your charitable mission to wherever you choose through a variety of volunteer opportunities at any of the 375 Ronald McDonald Houses across the world.
How to Volunteer:
Whether you'd like to start your charitable mission solo or incorporate your employer, family, and friends, Ronald McDonald House Charities has tons of volunteer opportunities for you and your talents. Take a look at the many amazing ways you can help the Ronald McDonald House families thrive.
Unchained Melodies Dog Rescue
Unchained Melodies is a volunteer-based, nonprofit organization dedicated to freeing the chained/penned dog and bringing our 'best friend' into the home with a loving family as a companion pet.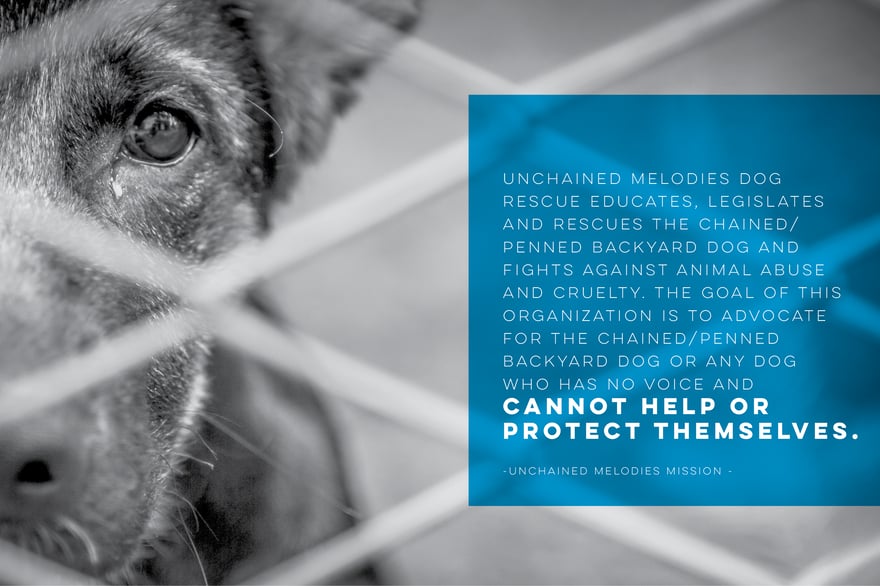 This organization works endlessly to educate owners and the community about safe animal conditions. They offer many free services to the rescue pets, including vetting, training, and re-homing processes. Unchained Melodies are at the forefront of creating, strengthening, and enforcing local ordinances and laws within our community of Columbia - a good fight that doesn't have nearly enough awareness.
A couple of years back, the CNI Team was fortunate enough to spend time with the Unchained Melodies crew and meet some of their cutest furry friends - check out our Instagram post below, and click the image to view all the adorable pictures from that day. As an early Valentine's Day surprise, our office was blessed with a "Puppy Gram." Our team spent hours cuddling and playing with the puppies of Unchained Melodies - a beautiful, heartwarming memory we still reminisce on today.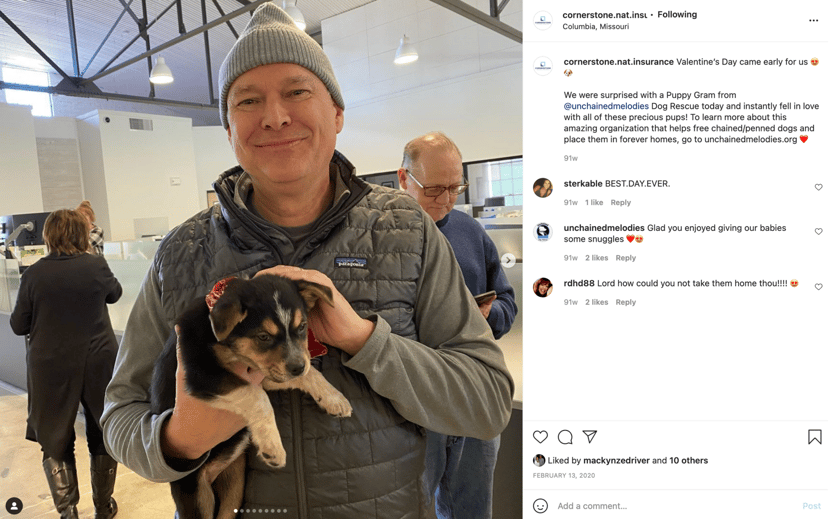 Get Involved - To find out how you can help Unchained Melodies fulfill their mission against animal cruelty, or to adopt/foster an animal in their care, click here. They also have a helpful Amazon wish list so you can easily find what items the rescue shelter needs and send it their way, ASAP. Visit their Facebook page to follow along with the forever-home journey of their precious animal friends.

Bettering Your Community Means Supporting Its Small Businesses - Especially During The Holiday Season
Just as your local charities need your ongoing support to stay afloat and thrive long-term, so do your small business friends.
With the holiday season now in full swing, it's more important than ever to keep our community's small businesses top of mind when tackling our shopping lists. Sure, every television channel you flip through right now is filled with catchy holiday advertisements from the chain stores, promising the biggest and best sales of the season. And this year especially, they've capitalized on the ease and popularity of online shopping for those looking to check off every gift on their Christmas lists in a safe, fast manner.
While there's no arguing that online shopping can be convenient, what "warm and fuzzy" feeling do you get from that type of transaction? Does easiness trump the emotional benefits you'd feel from contributing to someone's livelihood by shopping local during a trying time like the current pandemic we're all currently navigating? The ability we all have to support our hometown's brothers and sisters, aunts and uncles, cousins, neighbors, friends — all the people who make our community a wonderful place to live — will always be worth the collective time and effort in our book. Check out our Shop Local blog to find out why.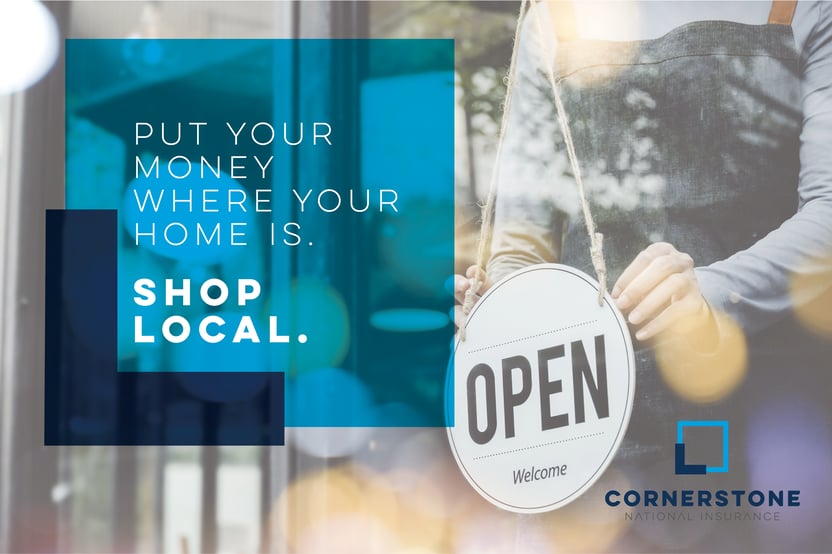 *All information published in this blog pertaining to each Columbia-based charity was pulled directly from the websites of those entities, including mission statements. We encourage readers to learn more about each cause by following the links we referenced in each charity spotlight.