Who doesn't love a good package? Ask any Amazon customer, and they'll agree. If you online-shop from time to time at Jeff Bezos' highly addictive virtual superstore of all the things, you can relate to the picture we're about to paint. You come home to see a brown box stamped with that iconic grin disguised as an arrow lying on the porch, and you're overcome by child-like joy. As you rip the tape off that box and lay eyes on the steal of a deal you literally just ordered last night (shoutout next-day shipping), it's gratifying.
Well, what if you could get the same-ish satisfying feeling of knowing you're saving time, hassle, and money on your insurance by packaging all your policies with one [awesome] carrier? We may not be able to fit your car and home in a cute brown box hand-delivered by a friendly face, BUT we can make your days of frantically sifting through documents loaded with insurance jargon from multiple companies demanding different premium due dates disappear.
Have we caught your attention? Keep reading for all the reasons why utilizing our new Packaged Product program is a prime decision. (See what we did there?)
This Just In: You Can Now Package All Your Policies At Cornerstone National Insurance
We have only ever been an auto-exclusive insurance company... until now! The CNI Underwriting Team has worked many countless hours over the past year to give our valued customers a packaged product option, which is now live in our Oklahoma, Arkansas, Illinois, and Tennessee markets. And as you can probably guess, when you package your home and auto insurance with us, you'll be eligible for a multi-policy discount on your coverage - score!
Break It Down, Now: What Is A Packaged Insurance Product?
An insurance 'Package' is a combination policy providing several different coverages. The method of packaging your insurance policies is beneficial for several reasons, but here are our top two:
1. Of course, packaging your insurance business will save you money because of the discount offered for doing so. But it will also make managing your policies much easier. Your time is valuable, and you shouldn't have to spend any more of it than necessary to organize all your insurance policies efficiently. By packaging your coverage with CNI, you'll have less paperwork to deal with annually and only one place to pay your premium - whether it be with your local agent in-office or through our online portal.
2. Your insurance needs will change over time - that's a given. The flexibility that comes with packaging your policies is ideal for making those insurance alterations quickly and easily. You might purchase a new home or car at some point. Or perhaps you'll need some additional liability for your new teen driver down the road. With the help of your CNI agent and our tailored-to-you package product, you can transition seamlessly through each stage of life you find yourself in.
All About Our Auto Product
We are proud to offer our customers a premium auto product designed to protect them against just about anything. From accidents and windshield damage to lawsuits and more, we have affordable coverage options to keep you and all your precious cargo safe on the road. Here's a closer look at what our CNI auto product includes.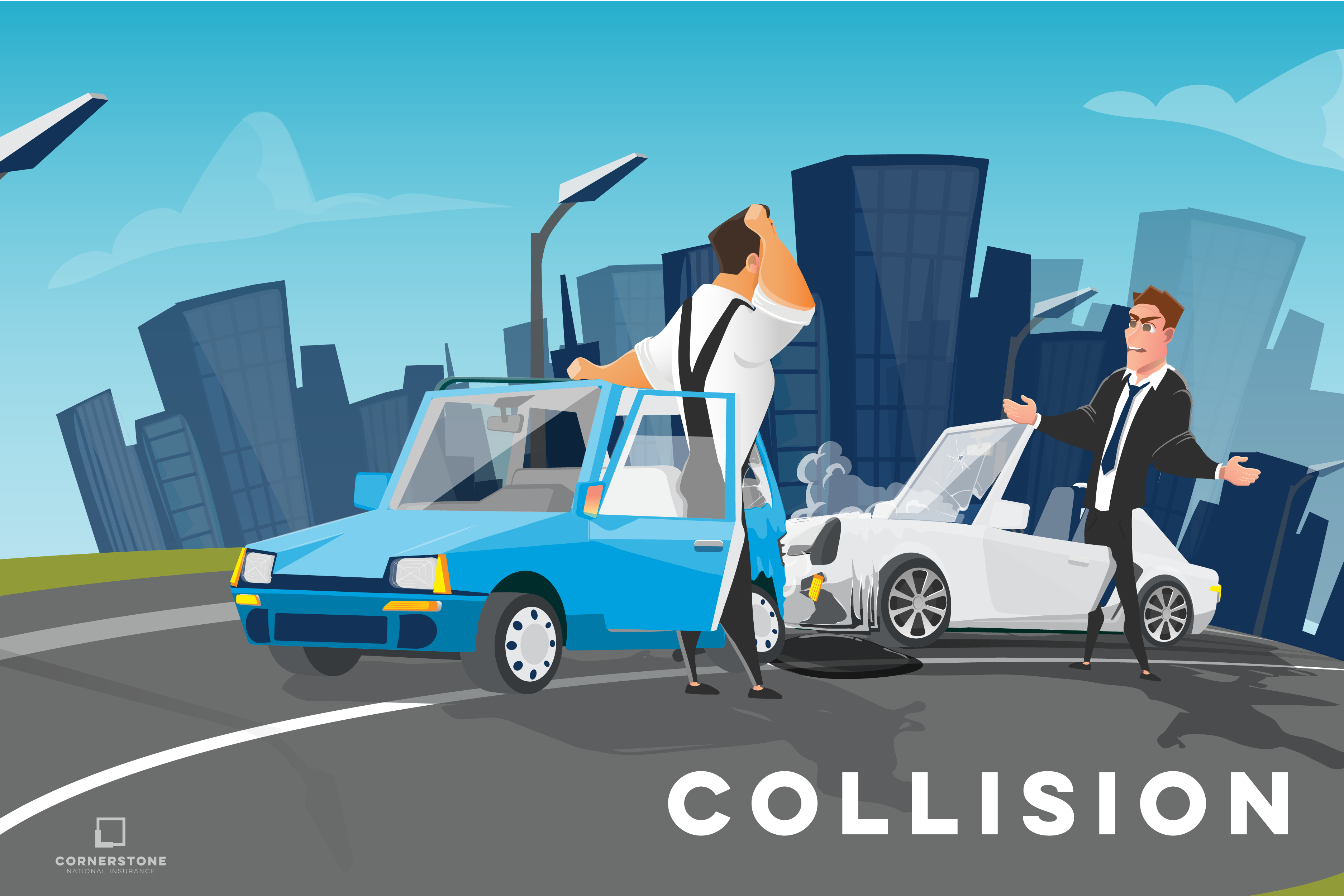 Collision Coverage - Pays for damage to your vehicle due to upset, overturn, or impact with another vehicle or object.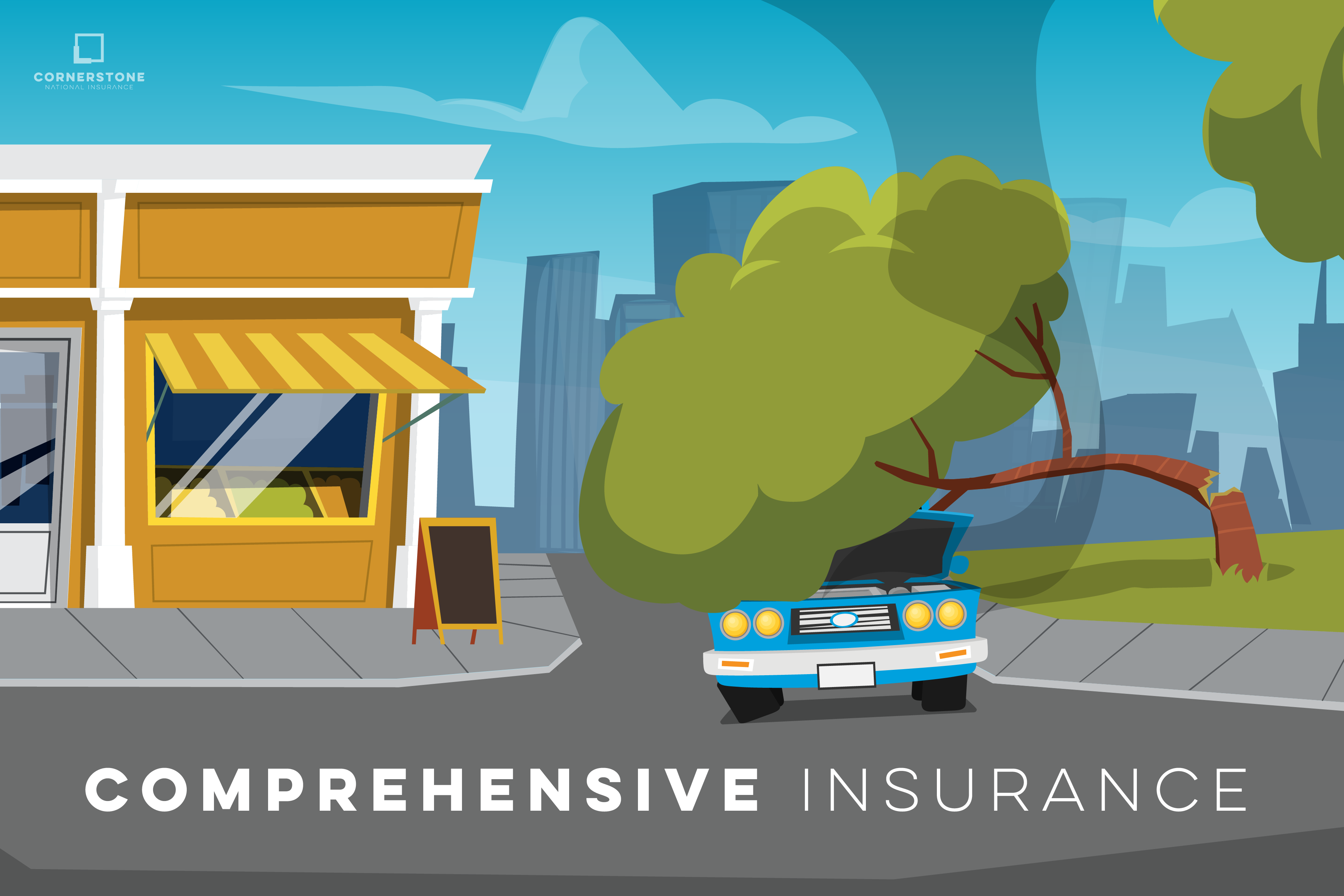 Comprehensive Insurance - Pays to repair or replace your car if it is damaged or destroyed in an event that isn't a collision. This includes perils like theft, vandalism, fire, natural disasters (like tornadoes and floods), falling objects (like hail or a tree falling on your car), and contact with an animal.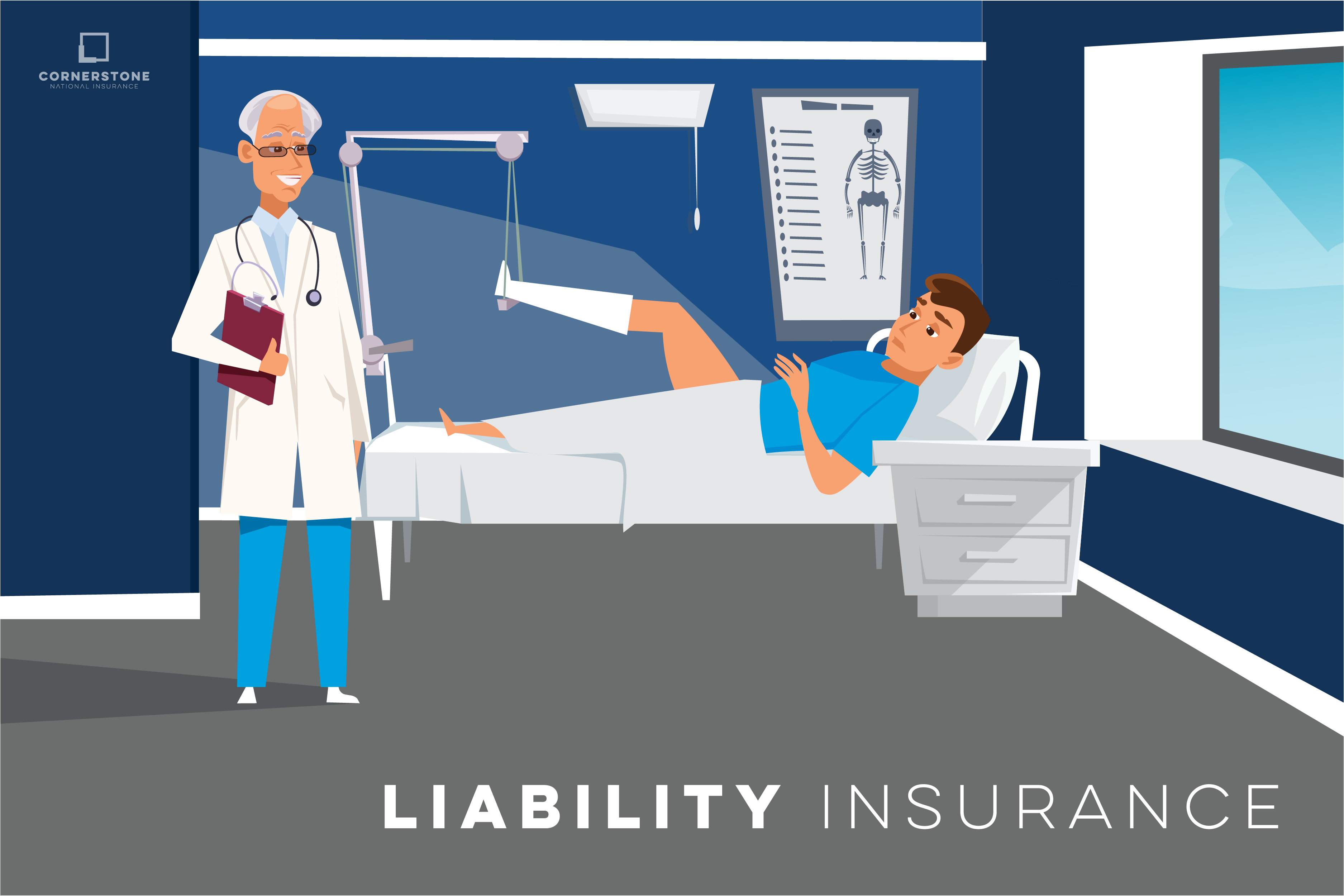 Liability Insurance - Compensates for the expenses of individuals who are injured if you are responsible for an auto accident. Bodily Injury liability coverage compensates the other party for medical expenses and those expenses associated with an injury claim. Property Damage liability pays to repair or replace the other person's property/auto.
Liability insurance covers your legal liability when injuries or property damage happen as a result of your actions. The minimum limits of liability required by the state are $25,000 per person/$50,000 per accident for bodily injury to others and $25,000 for property damage. You will often see the state minimum limits referred to as 25/50/25.
Medical expenses and the cost of vehicles are on the rise, and it is possible that if you are involved in an auto accident, medical expenses and vehicle repair costs could exceed the minimum liability limits. It's best to review available coverages with your agent to ensure that you and your assets are protected to your satisfaction.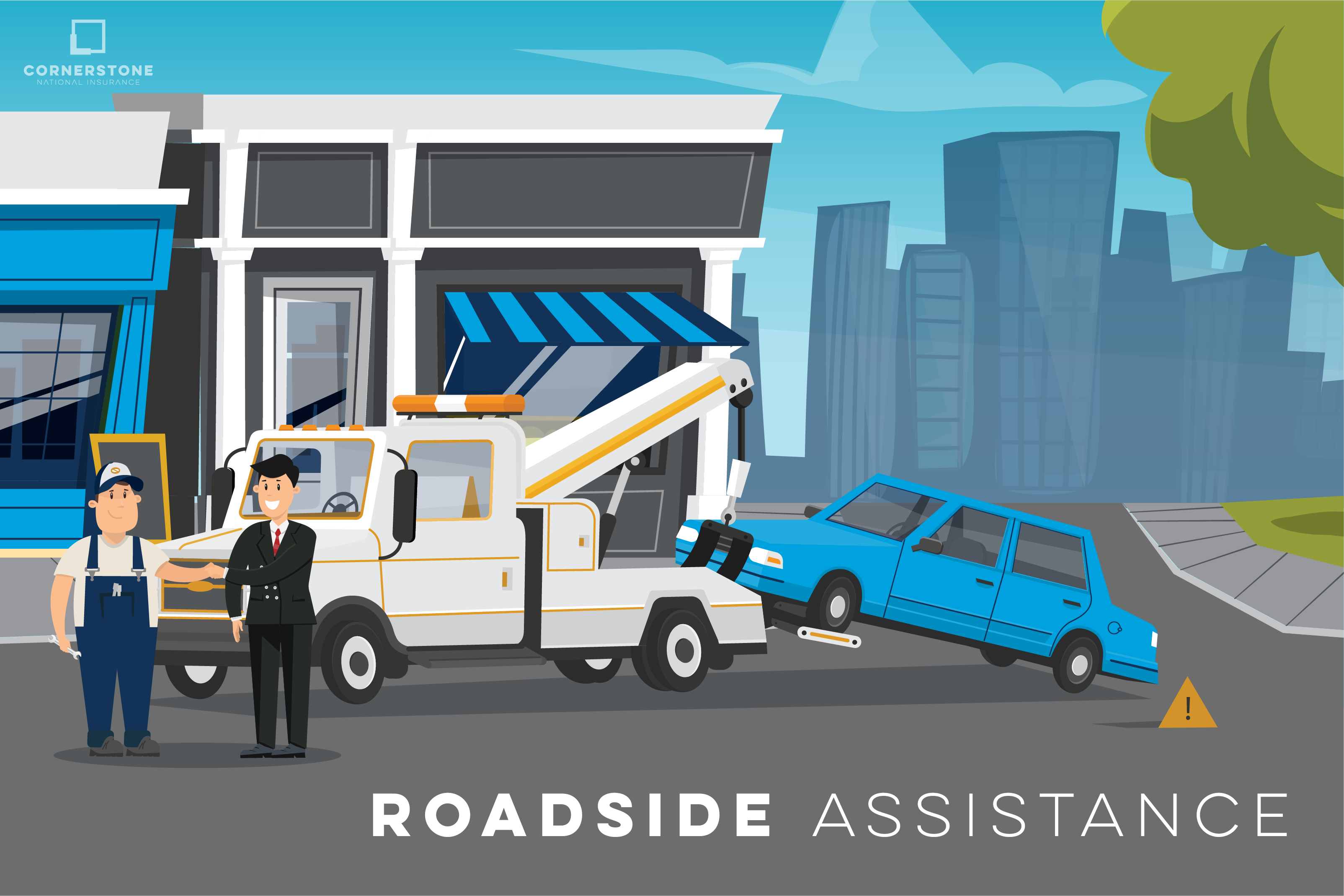 Roadside Assistance - Coverage of $100 per incident is available if the phone number used for Roadside is called at the time of your emergency. This service includes towing, battery jump start, gas delivery of up to two gallons, flat tire change, and locksmith service, if you lock your keys inside your vehicle.
All About Our Homeowners Product Line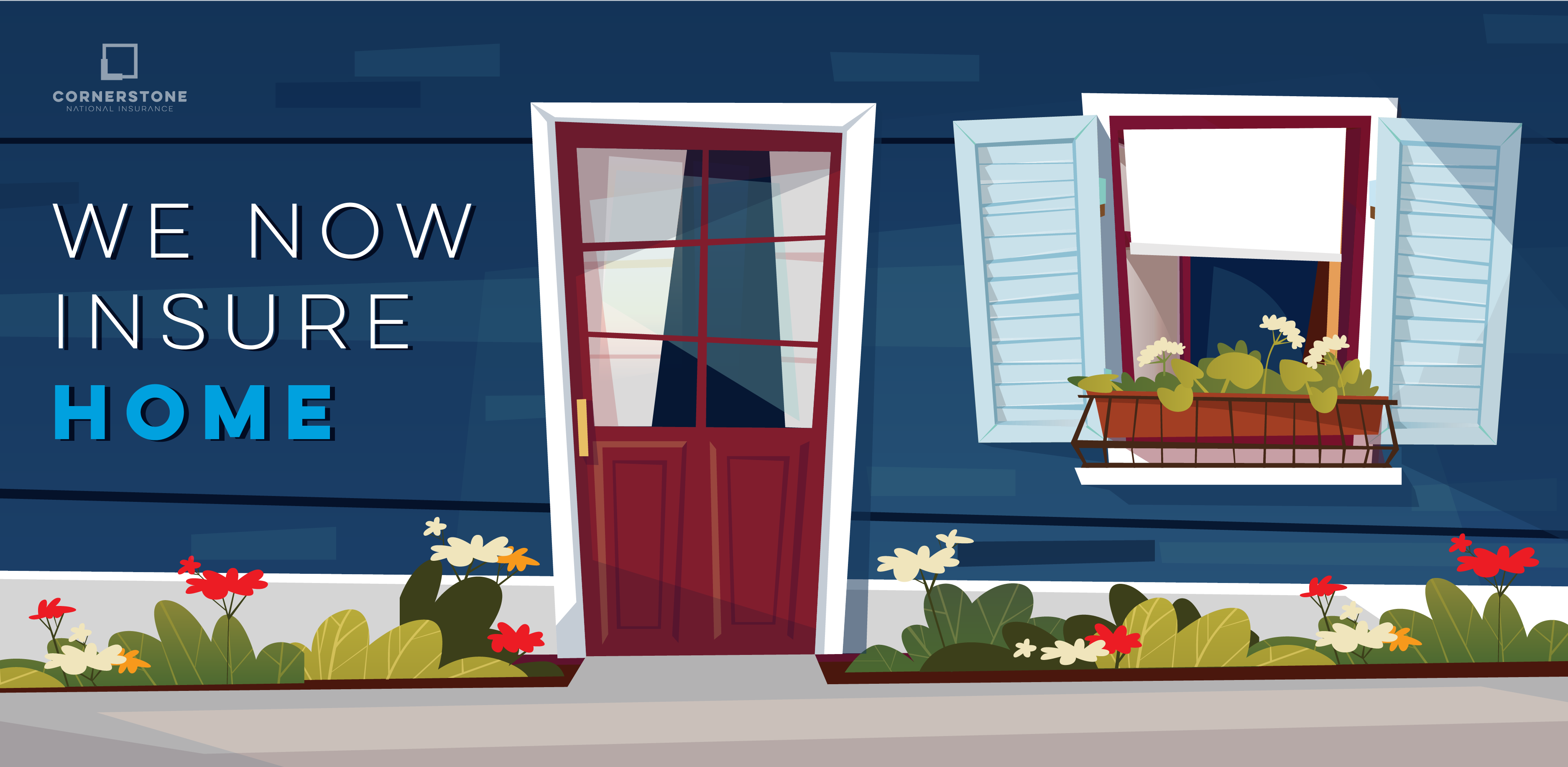 While we may be new to the homeowner's insurance market, this we know for sure: no two homes are alike. Because every home is different, a unique blend of traits, features, and most importantly, memories (much like us humans), we think each should have equally unique insurance protection to match. That's why we're proud to have built several customizable homeowners policies we feel accommodate a broad range of home styles.
What's covered by CNI Homeowners insurance?
Your Home - In the insurance world, we refer to your home as the primary dwelling. Your dwelling coverage is the portion of your homeowner's insurance policy that applies to the cost of rebuilding and/or repairing your place in the event that it is damaged or destroyed by a covered peril. Covered perils include weather events (wind, hail, or lightning) and fire.
Your Stuff - Known to your policy as personal property or contents, your possessions, A.K.A. furniture, electronics, or clothing, would be protected by your homeowner's insurance if they were damaged or destroyed by a covered peril.
Your home insurance covers your stuff, whether it's at home or, somewhere else. So, if your laptop gets stolen at the airport while you're waiting to catch a flight, it's covered up to the amount your policy permits.
If your personal property is worth more than the standard limit on your homeowner's policy, you can have additional coverage added for those specific items (fine jewelry, coin collections, art, etc.).
Other Structures - If your property has other buildings on it, aside from your home, your policy will refer to them as related private structures. Your homeowner's insurance will cover the cost of rebuilding or repairing those structures if they're damaged or destroyed by a covered peril. This includes detached garages, sheds, and other additional buildings (excluding any used for farming or other business operations) on your property - even your fence.
Personal Liability - Accidents happen. The personal liability section of your policy protects you or covered family members (named insureds) living at your property, against lawsuits for injuries or property damage, up to a certain amount.
Additional Living Expenses (ALE) - This beneficial coverage saves the day when you're unexpectedly displaced from your home due to a loss by a covered peril on your homeowner's policy. For example, suppose your home gets damaged or destroyed by a fire and is deemed uninhabitable. In that case, your additional living expense coverage will reimburse you for reasonable expenses incurred during the time that you are away from your destroyed home (hotel stay, food, and other personal items), up to a certain amount, and with certain restrictions.
Homeowners Insurance Terms You Should Know
Now that you've got a better picture of the coverage basics in our new homeowner's insurance product, it's time to get familiar with some of those confusing (but highly important) insurance terms you'll find in the fine print of your policy.
Actual Cash Value (ACV) - This is the initial payment reimbursed to a policyholder after filing a claim. That payment covers the value of the damage the day of the loss after depreciation is withheld. With ACV policies, you must only expect to get paid for what your items or property are worth today, not what it cost when you originally bought it or what it will cost to replace it now.
Replacement Cost - This is the amount of money it takes to replace what's been damaged in a claim, less the deductible. Insurance companies calculate replacement cost as the initial amount you paid for the item. If the item you bought is no longer available, your insurance company will replace it with a comparable item. For example, if your Dell computer gets destroyed in a fire and Dell no longer makes computers at the time of your loss, you would be given a comparable brand that has the same features and price as your destroyed Dell.
Depreciation - Over time, your home and most of its contents lose value due to a variety of factors like age and natural wear and tear. This devaluation is referred to in the insurance world as depreciation. When you file a claim on a replacement cost policy, depreciation is the amount that is withheld from the claim payment and can be recovered once the work is completed. If you have an Actual Cash Value (ACV) policy, the withheld depreciation is non-recoverable.
Deductible - This is the portion of an insurance loss (in dollars) paid by you, the policyholder. Deductibles can range anywhere from $500 to $10,000. Some homeowner's policy types require a base deductible, but in many cases, it can be raised or lowered by the policyholder. Choosing a higher deductible results in lower premiums.
Endorsement - An insurance endorsement is extra coverage that can be purchased to provide protection above and beyond what's provided in the homeowner's policy. For example, if you wish to have higher coverage on those important, valuable items like jewelry, fine art, or coin collections, you can have those things protected by an endorsement in addition to the base amount included with your homeowners policy.
Exclusion - Exclusions represent specific situations, conditions, or circumstances listed in your homeowner's insurance policy as not being covered. For example, if a routine inspection of your property finds certain things have been neglected, they may be excluded from a portion of your policy's coverage.
Inflation Guard - Over time, your property's value will change due to inflation, which could leave a gap between your coverage and the cost to rebuild your home today. That's where inflation guard coverage comes in, protecting the expenses associated with the rebuild of your home. It automatically increases the amount of insurance on your home a certain percentage each year to account for the cost gap caused by inflation.
Premium - The amount of money an insurance company charges, based on a given rate and policy type, to provide protection for your home and its contents for a specified period of time. Typical homeowners insurance premiums are charged annually, falling on the renewal date of the policy, but different payment plans can be arranged (monthly, quarterly, and/or semi-annually).
---
Now that you've got the low-down on all that tricky insurance lingo and see how beneficial it would be to step up your insurance package game, what're you waiting for? Give your trusted, local CNI agent a call today to discuss your policies and find out just how much you can save.