The long road ahead doesn't have to be scary. Enjoy the ride with an auto policy armed and ready for any unexpected pit stops in your journey.
Our auto product presents flexible coverage options to fit each type of customer, car, and budget. Being in your corner for life means providing only the best auto insurance selections to protect and support your adventures behind the wheel, wherever the road takes you. Each unique customer and vehicle deserves the most suitable blend of coverage limits, deductibles, and discounts to match their driving experience. That's why we recently transformed our past auto program into two updated tiers of coverage.
Premium Auto Coverage
CNI's premium auto product is geared toward owners of pricier vehicles looking for the highest level of coverage limits and protection for their wheels.
Traditional Auto Coverage
CNI's traditional auto coverage offers lower liability limits and top-notch protection for more modest vehicles.
In search of an upgrade or two from your auto insurer? You've come to the right place - we've got three.
Recent Upgrades To Our Premium Auto Product That Drivers Like You Appreciate
1. More Liability Options
We've expanded our liability options to give you the option of higher limits on your CNI Auto policy. When it comes to liability coverage, lower is not better. Many times, in an effort to skim on their monthly premium, drivers often resort to lowering their liability limits to the state-enforced minimums. Unfortunately, a little savings upfront can cost you thousands in the long run if you get into an accident. Be sure to talk with your local CNI agent about increasing your liability limits with one of our new options to make sure you've got plenty of protection for bodily injury, property damage, and additional coverages, like emergency care or loss of income.
2. Lower Installment Fees
We've decreased our installment fees for direct-bill and auto-debit plans, because let's face it, when your budget is happier, so are you.
3. Rental Coverage
Rental coverage through CNI Auto is now included with *all vehicles that have comprehensive and collision coverage. This valuable coverage helps you pay for transportation expenses, such as a rental car or public transportation fare, while your own vehicle is being repaired after a covered insurance claim.
Coverages Included In Our Auto Program
We are proud to offer our customers a customizable auto product designed to protect them against just about anything. From accidents and windshield damage to lawsuits and more, we have affordable coverage options to keep you and all your precious cargo safe. Here's a closer look at the protections our latest auto product includes.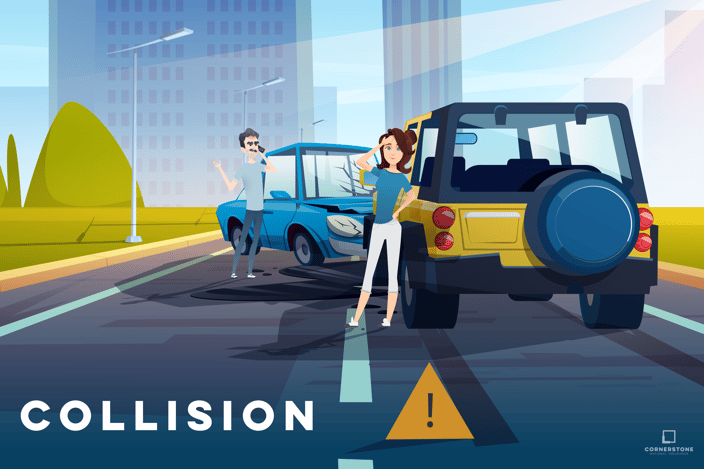 Collision Coverage - Pays for damage to your vehicle due to upset, overturn, or impact with another vehicle or object.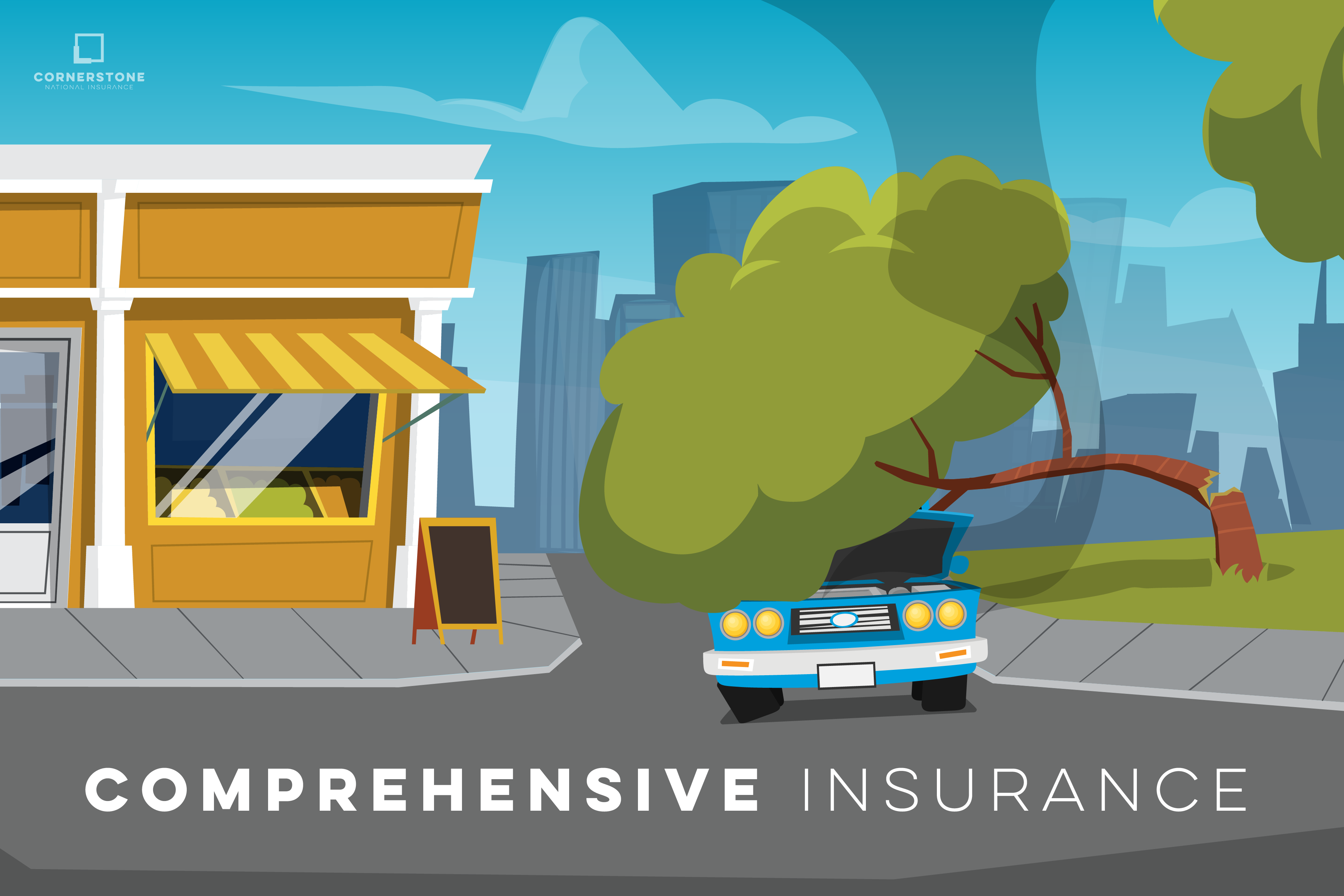 Comprehensive Insurance - Pays to repair or replace your car if it is damaged or destroyed in an event that isn't a collision. This includes perils like theft, vandalism, fire, natural disasters (tornadoes and floods), falling objects (hail or a hazardous tree impact), and contact with an animal.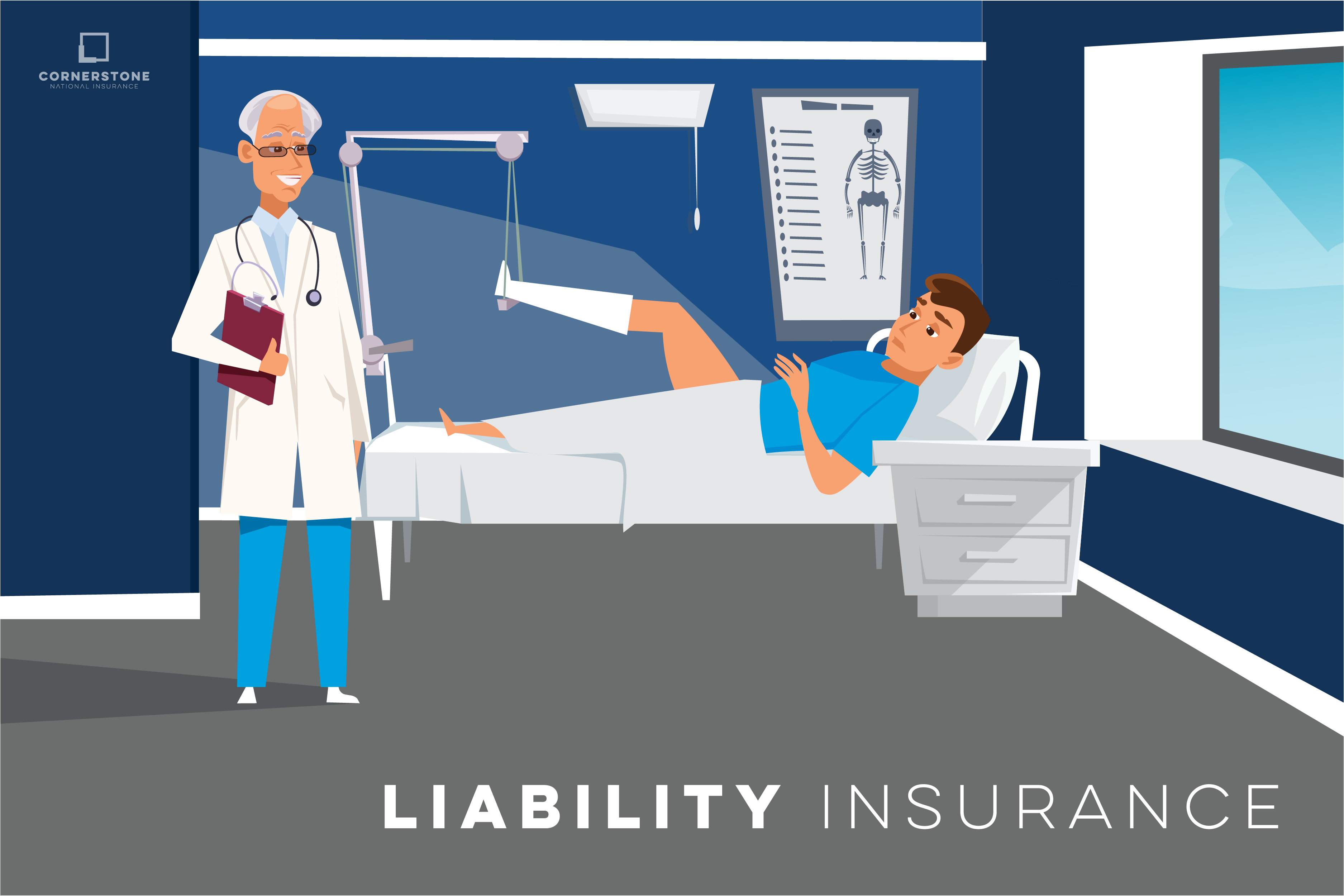 Liability Insurance - This coverage compensates for the expenses of individuals who are injured if you are responsible for an auto accident. Bodily Injury Liability coverage compensates the other party for medical expenses and those expenses associated with an injury claim. Property Damage Liability pays to repair or replace the other person's property/vehicle.
Liability insurance covers your legal liability when injuries or property damage happen as a result of your actions. The minimum limits of liability required by the state are $25,000 per person/$50,000 per accident for bodily injury to others and $25,000 for property damage. You will often see the state minimum limits referred to as 25/50/25.
Medical expenses and the cost of vehicles are on the rise, and it is possible that if you are involved in an auto accident, medical expenses and vehicle repair costs could exceed the minimum liability limits. It's wise to review available coverages with your agent to ensure that you and your assets are protected to your satisfaction.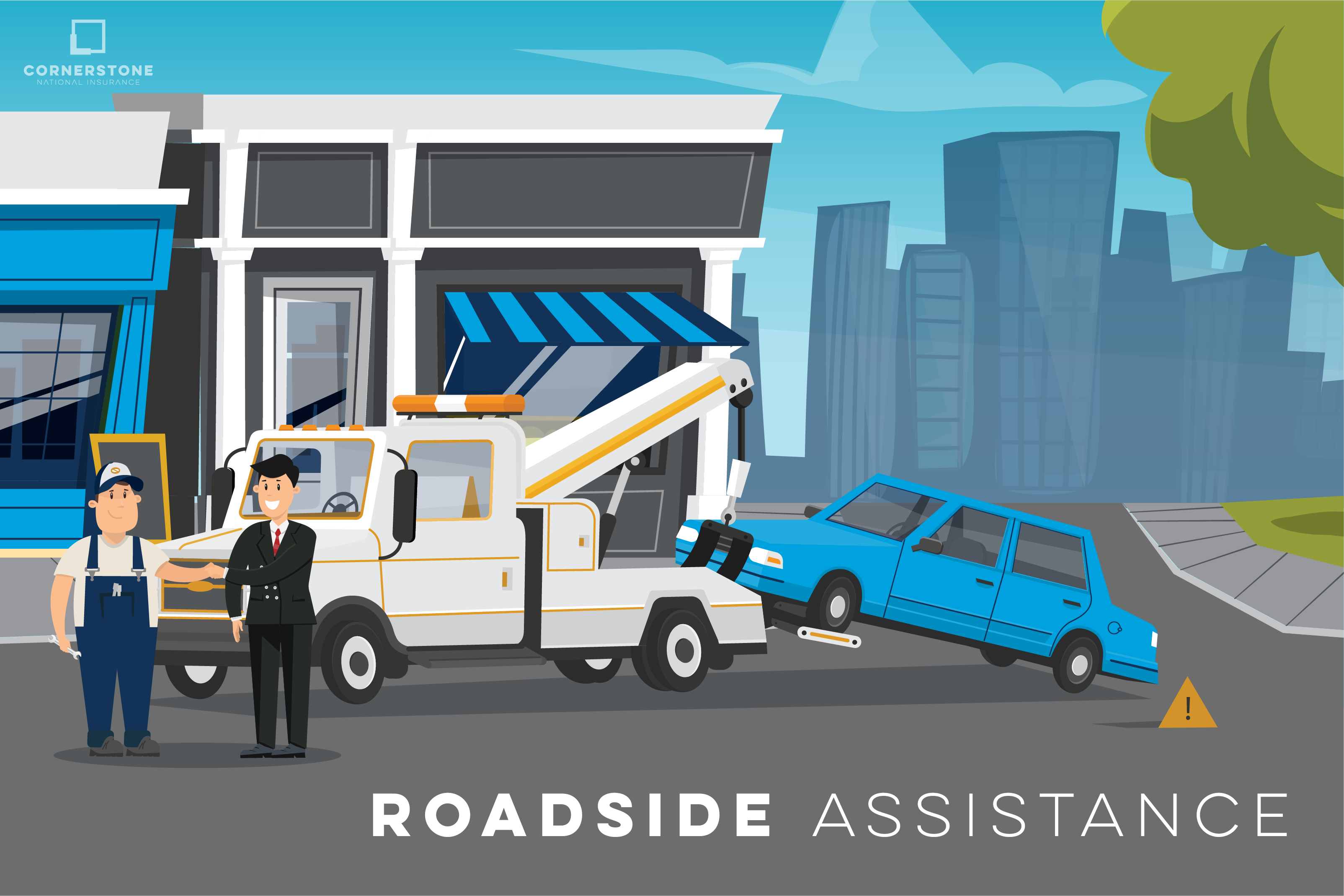 Roadside Assistance - Coverage of $100 per incident is available if the phone number used for Roadside is called at the time of your emergency. This service includes towing, battery jump start, gas delivery of up to two gallons, flat tire change, and locksmith service, if you lock your keys inside your vehicle - hey, it happens.
More About CNI Roadside Assistance
Instant Relief When Our Drivers Need It Most
Breakdowns happen all too often when our insureds are far away from help. Common dilemmas like the ones below are why we built a streamlined Roadside Assistance Program to give customers the consolation they deserve when they're in a pinch.
After a day of fun at the fair, a family returns to their parked car only to find its battery has failed. On her journey back home from visiting her daughter hundreds of miles away, a mother's timing belt decides to go out. During his drive to campus, a college student finds his car has a faulty fuel gauge and runs out of gas on the highway.
No matter the crisis, the Cornerstone National Roadside Assistance Program is available 24 hours a day, seven days a week, and provides nationwide emergency roadside help to covered drivers. Help is now just a phone call away: 1-877-272-1202.
With the guidance of a local CNI Agent, drivers may enroll in Roadside Assistance Coverage and utilize the perks it provides, including these emergency "Just-In-Case" benefits that provide extra security:
Expert Opinion (vehicle diagnosis with an ASE Certified technician)
Trip Routing
Hotel/Car Rental Discounts
Hotel selection concierge service
---
Have you talked to your Cornerstone agent about making these new upgrades to your auto policy? Give them a call today to make sure you're as confident in your auto insurance coverage as we are.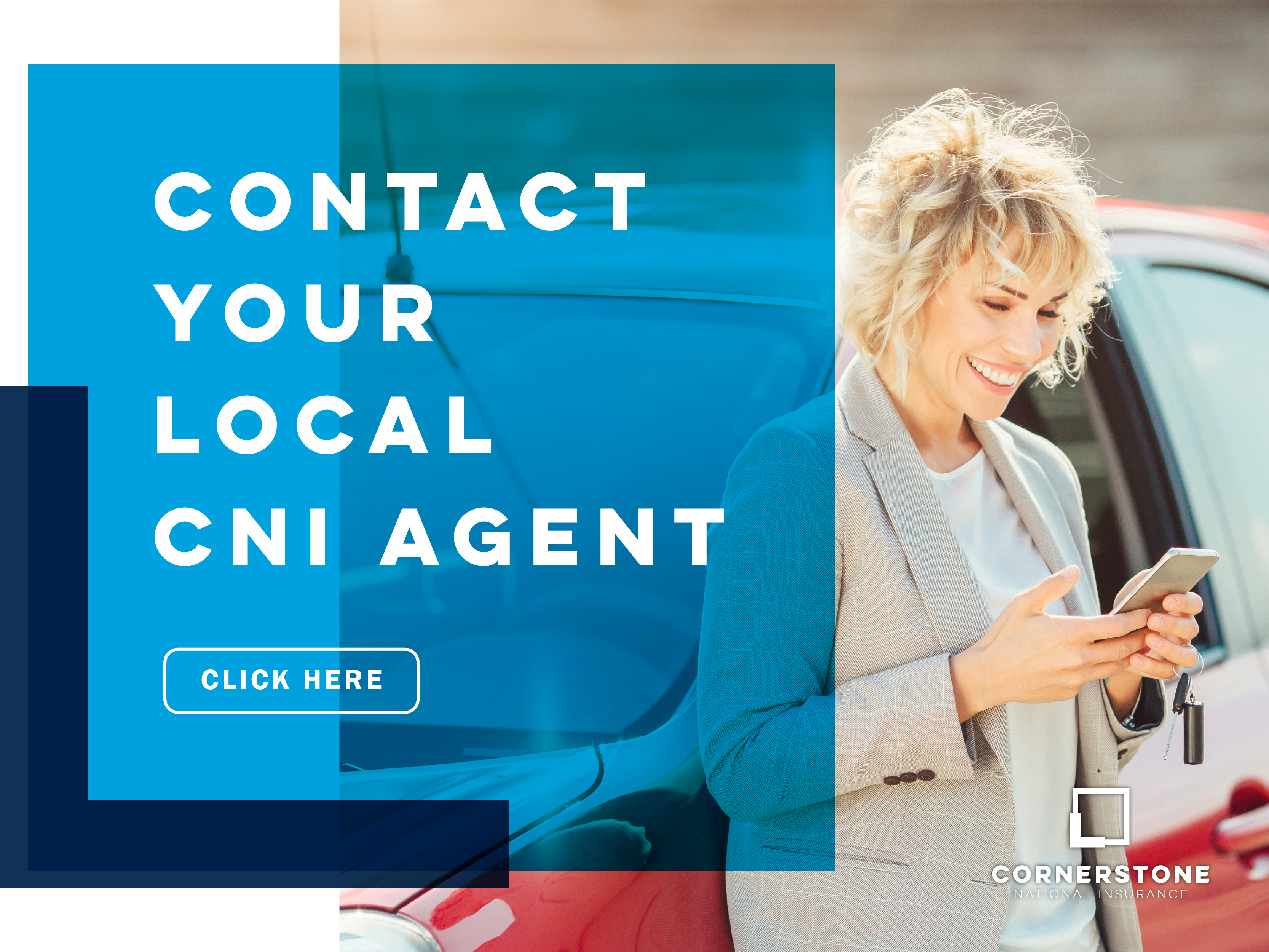 *Rental coverage included in "all" policies currently applies to Cornerstone insureds in select states that have renewed into the new product or previously had it written in their policy at the time of its origination. Ask your agent for specifics regarding this information if you have any questions.